MONDAY, NOV 9THE LATER THE BETTER!
LE DOS AU MUR / BACK TO THE WALL 6:00, 9:45
While American noir wound down in the late fifties, France upped the ante thanks in part to fresh young directing talent—with one of the most prominent of the "young turks" being Edouard Molinaro. Roxie audiences thrilled to his third film UN TÉMOIN DANS LA VILLE (1959) in last year's festival, featuring Lino Ventura in his first great leading role.
BACK TO THE WALL, Molinaro's debut feature, reveals a director firmly in command of noir atmosphere, as a cuckolded husband (Gérard Oury) concocts an elaborate revenge scheme against his unfaithful wife (Jeanne Moreau) and her lover (Philippe Nicaud). Perfect plans have a way of going awry, however, and Molinaro strings us along with mordant élan as we wait to see if the cat and mouse will exchange places.
Gérard Oury, Jeanne Moreau, Philippe Nicaud. (Dir. Edouard Molinaro, 1958, 93 min.)
LE SEPTIÈME JURÉ / THE SEVENTH JUROR 8:00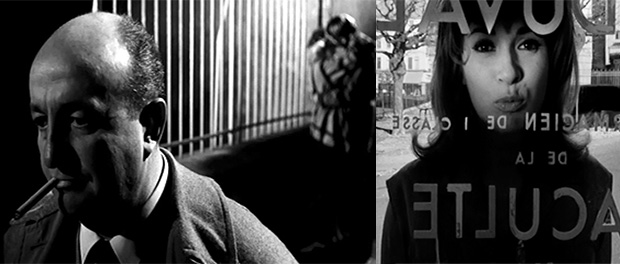 Here Bernard Blier shines in an all-too-rare lead role as Gregoire Duval, respected pharmacist in a provincial French town scandalized by the murder of a sexy young woman (Françoise Giret) rumored to be "of loose morals" (in other words, she liked sex!).
The kick: Gregoire is the murderer. The twist: another man is arrested for the crime and Gregoire must serve on the jury! What will he do?
Blier gives an incredibly moving performance as a man awakening to himself and to the world around him in a series of revelations that only leave him further trapped. Director Lautner never reached these heights again, but with LE SEPTIEME JURÉ he makes noir as taut and terrifying as Clouzot or Duvivier.
Bernard Blier, Danièle Delorme, Françoise Giret, Jacques Riberolles. Dir. Georges Lautner. (1962, 90 min.)