THURSDAY, NOV 3, 2016ORIGINS 1939
DAYBREAK / LE JOUR SE LEVE 7:30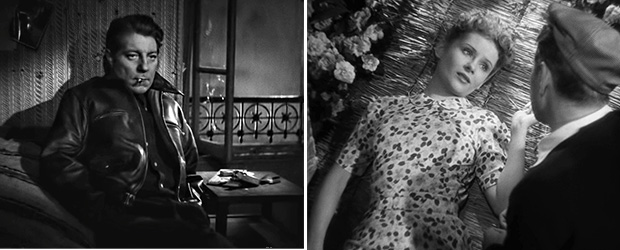 Carné's 1939 masterpiece actually straddles poetic realism and the more hard-boiled film noir that coexisted in France in the 30s and would re-emerge in the USA at the end of World War II. Jean Gabin most fully embodies his proletarian persona here, literally trapped between competing impulses and desires, as Carné masterfully allegorizes the state of the French nation on the brink of war, and entering into a series of events that most certainly qualify as "noir." (Always a stickler for detail, Carné used four cinematographers to get the look he wanted.) With Jean Gabin, Arletty, Jules Berry, Jacqueline Laurent.
Dir. Marcel Carné (1939, 85 min.) Screenplay by Jacques Prévert from a story from Jacques Viot. Photographed by Philippe Agostini, André Bac, Curt Courant & Albert Viguier.
THE LAST TURN / LE DERNIER TOURNANT 9:20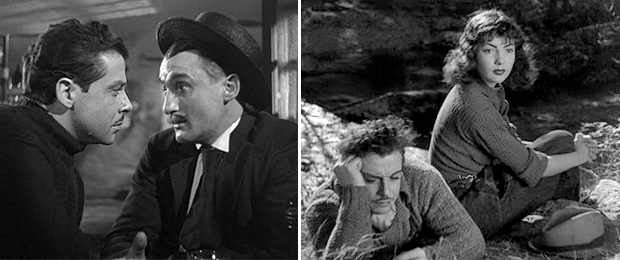 Chenal, pioneer of hard-boiled noir, beats everyone to the punch and turns James M.Cain's novel into a sordid, earthy but oddly sensitive tale of the tragic triangle that ensues when a drifter (Gravey) is hired to work for a May-December couple (Simon, Luchaire) at a roadhouse. Lust and greed soon prevail, but Luchaire's depthless longing will stay with you long after the end. (Chenal would have to leave France a year after the release of LE DERNIER TOURNANT due to his Jewish heritage.) With Michel Simon, Fernand Gravey, Corinne Luchaire.
Dir. Pierre Chenal (1939, 90min.) Adaptation and dialogue by Charles Spaak and Henri Torrès from James M. Cain's novel The Postman Always Rings Twice. Photographed by Christian Matras.