MONDAY, MAY 16THE PERIL IN "COMING OF AGE"
HETS / TORMENT 7:00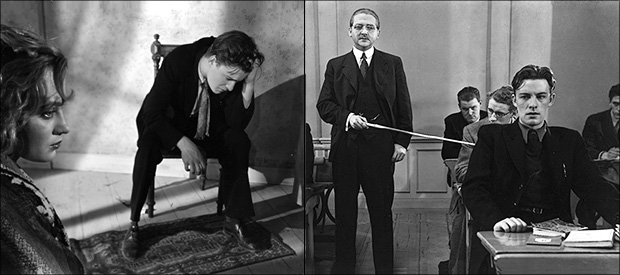 A troubled high school student (Alf Kjellin) is hounded by a sadistic teacher (Stig Jårrel). By chance he finds romance with a slightly older girl (Mai Zetterling), who is having an abusive affair of her own. Complications ensue when he discovers the identity of her other "lover." Ingmar Bergman, a few years away from making his debut as a director, wrote the script.
Dir. Alf Sjoberg (1944, 101 min.)
RAPTURE 9:00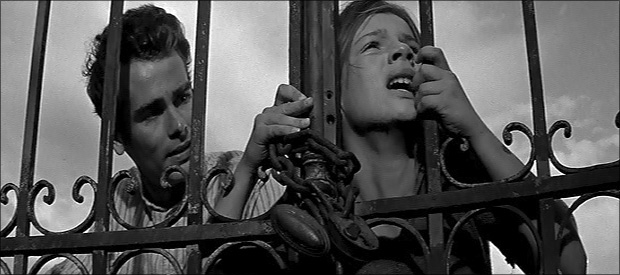 Full-blown "arthouse" is channeled into a dark tale of love and betrayal, featuring a performance for the ages by Patricia Gozzi, then all of fifteen years old. Director Guillermin—mostly known for blockbusters—shows an inspired touch, achieving notable success with his cast (Gozzi as the troubled, lovelorn girl; Melvyn Douglas as her stern, haunted father; Bergman favorite Gunnel Lindblom as the "loose" woman so redolent of ultra-modern sexual predilections; Dean Stockwell as the mysterious fugitive who shifts the film's "rules of engagement" when he appears out of nowhere). All in all, a film epitomizing the elusive but palpable "subjective correlative" of arthouse film—an astonishing rediscovery.
Dir. John Guillermin (1965, 104 min.)