MONDAY, JUNE 22SIMONE SIGNORET / BERNARD BLIER
DÉDÉE D'ANVERS 7:30
Bursting through the echoes of "poetic realism" contained within its narrative, DÉDÉE D'ANVERS showcases the emergence of Simone Signoret, a hooker with a hankering for a better life. The original French femme fatale, Signoret is both luminous and complex, presaging a series of follow-up performances in similarly-themed films over the next half-decade. With Bernard Blier, Marcello Pagliero, Jane Marken and Marcel Dalio. Evocatively photographed by Jean Bourgoin (BLACK ORPHEUS, MR. ARKADIN). Dir. Yves Allégret (1948, 86 min.).
LE SEPTIÈME JURÉ / THE SEVENTH JUROR 9:15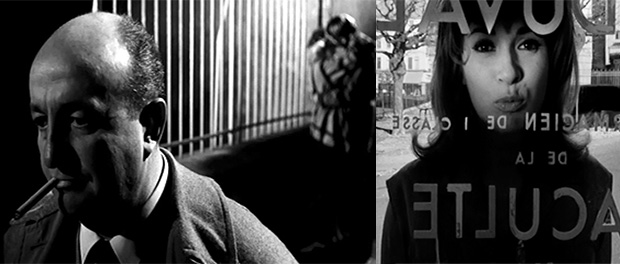 Dependable character actor Bernard Blier is given his chance to shine in a lead role here, as Grégoire Duval, a man facing an incredible small-town predicament. After accidentally killing the town's local strumpet, he finds himself on a jury that must decide the fate of a man that he alone knows is innocent.
What he does—and what happens after that—is more shocking and macabre by far. And Blier brilliantly modulates his growing realization of provincial perniciousness, until this sordid story turns deeply and strangely tragic. With Danièle Delorme as Blier's icy, manipulative wife. Photographer Maurice Fellous, who would have a fruitful collaboration with director Georges Lautner throughout the 60s, covers all the bases here, from squalid sunlight to menacing shadows. Dir. Georges Lautner (1962, 90 min.)
→ Join us in the Aero Theatre lobby at 6:30 PM and celebrate Gallic gangsters at a pre-screening reception!